Training Need Identification
Employee Request
TNI Survey
PMS / Probation
Use Training Effectiveness Report
Training Effectiveness form
Setup Training Effectiveness Form as per Requirement and Number of days after training completion to open the Effectiveness form.
Training Calendar
Training Calendar Plan based on TNI

Trainer
Training Dates
Training Place and Mode
File upload for training
Feedback form for Trainer and Trainee
Participants
Publish Training Calendar
Notification/Email to Participants and Trainer as a Calendar invite
Training Calendar Management
Any changes like participant, date change, status, etc. is communicated via email notification
On training completion participants are moved to attended and feedback notification is opened if setup in training calendar.
Manual probation to upload feedback collected manually
Training effectiveness form open to manger after define date
Certificate.
Training having certificate generated from letter module and added to employee employment profile and employee can download certificate from there.
TNI Sheet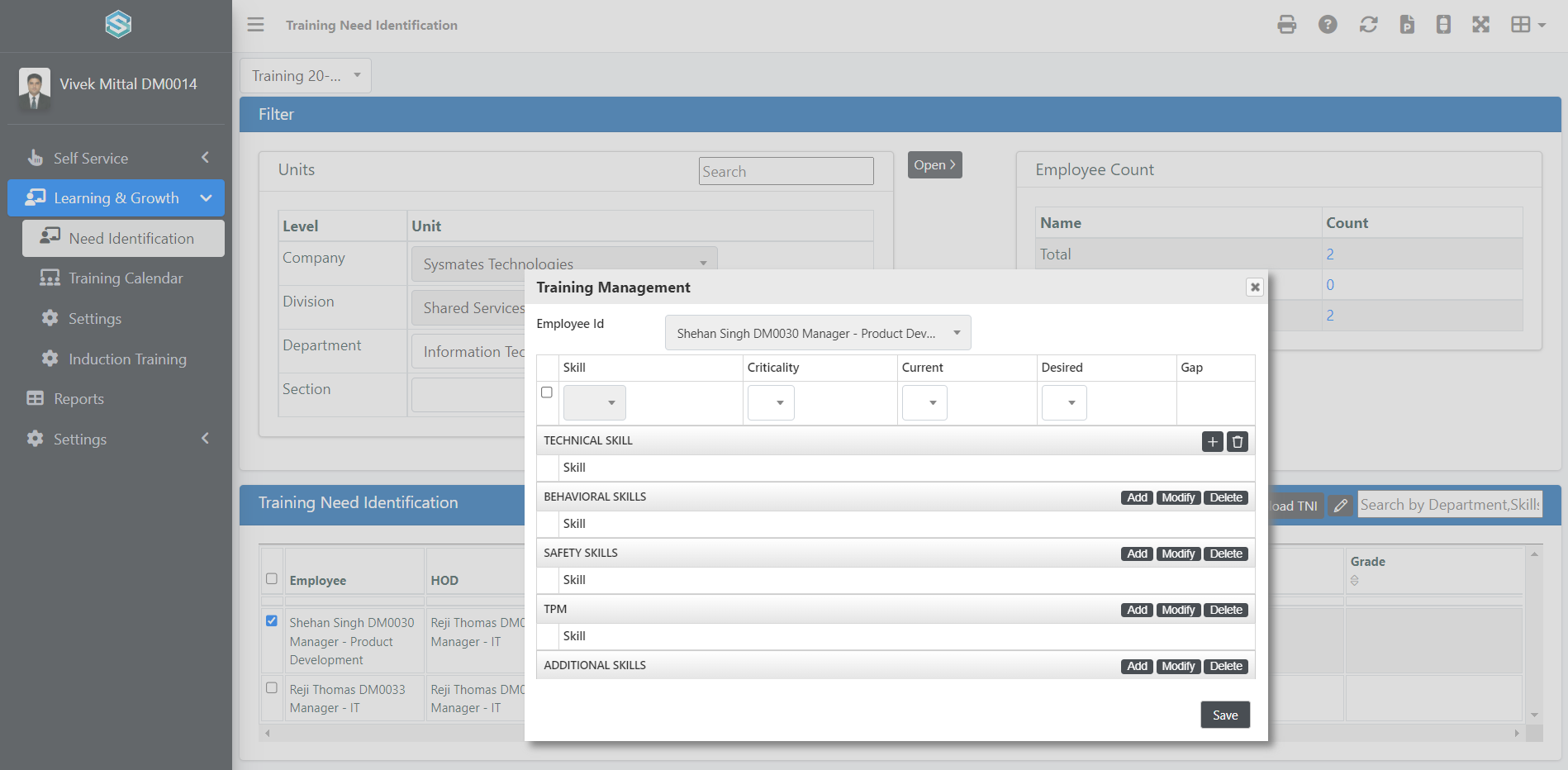 Training Calender